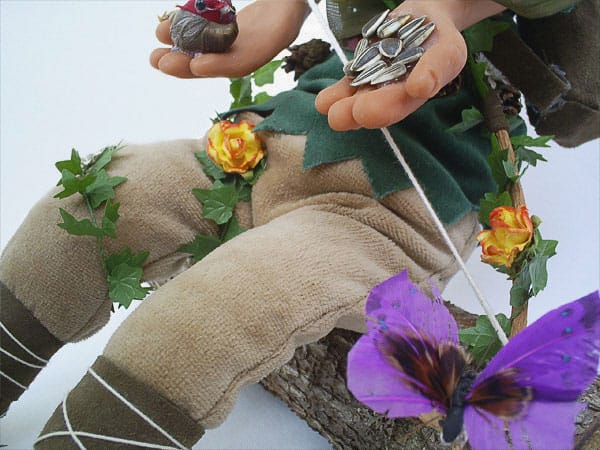 Different angle of the elf doll known as Valandil Singollo (yeah, that's what I named him but I'm not telling as to why I did..)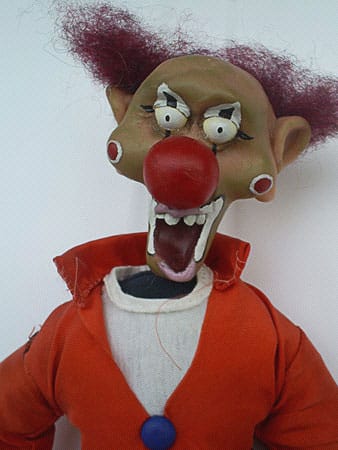 Actually the first doll I tried creating, it's just a zombie clown as they have a tendency to follow me around in different shapes, colours and sizes be it on canvas, as an embroidery or in this case as a doll.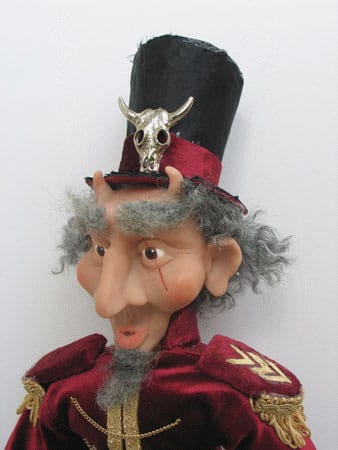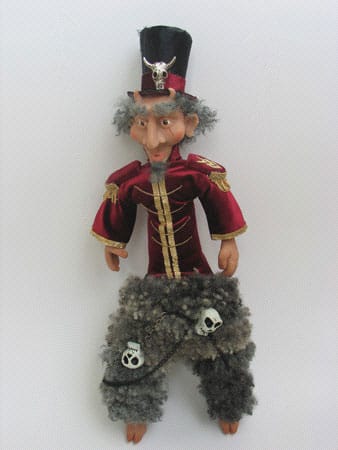 Sgt. Jack Dæmon, underworlds latest addition to douche bags, or something..
Enjoy and. And yes, they are for sale.