If you haven't already seen my Goblin.. well, you will have by the end of this post. This is a project I actually started almost two years ago.. at least according to the date on the folder I created when I was searching the internet for inspiration. This is one of those inspirational pictures.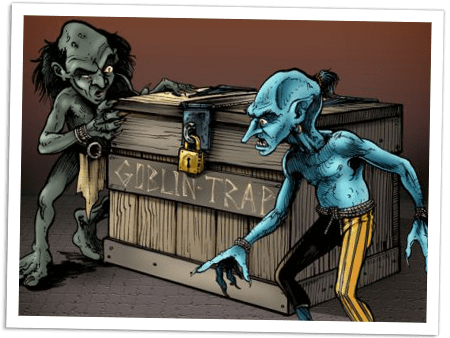 From this and some other pictures and the power of my awesome and huge brain I created.. well what you'll see down below. Which alas is not even finished yet but I did manage to get a little detail painting done yesterday. I was going to glue back one of the arms but we were all out of glue sticks.. damn it, so that will have to wait for another day. We (read: my wife) get through an insane amount of glue sticks.. I wonder if one could get sponsored by whoever makes those divine thermoplastic adhesives? Well.. Anyway. Here you go, two (very) WIP (work in progress) pictures of my goblin doll "Clem". He's supposed to become, once he's done, a shaman of some sort. Weighting in at 450 grams and standing 36 cm tall.
I'm actually very pleased with how he has turned out so far. The goal was to see if I could create much much more detailed hands, feet and head than before. Which I apparently totally can. And as usual, sculpted parts made from Sculpey III with an skeleton made from wire.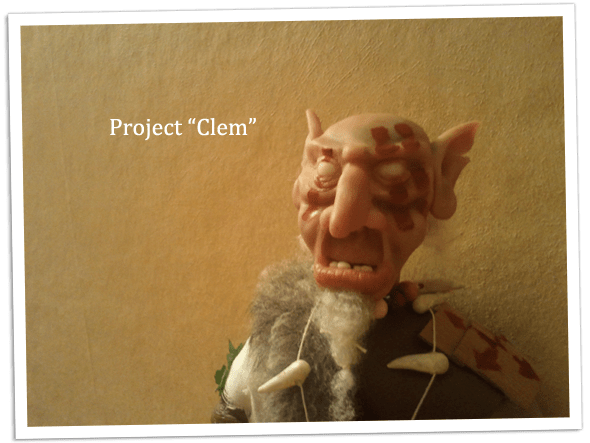 I still need to paint the eyes.. as soon as I can decide what eye-colour he should have.