Got my quarterly sales report a few minutes ago.. I've had a sale of 14 T-shirts more in the last quarter.. which brings my current total to 27.. Hurray for me!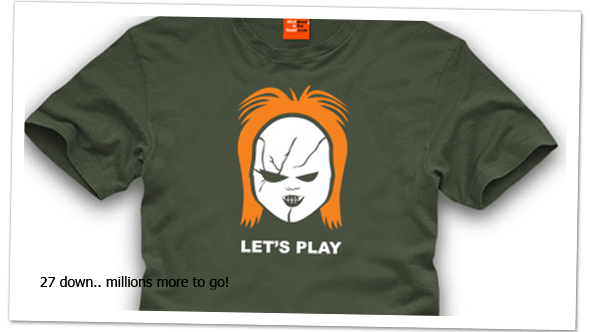 In case you haven't already purchased your very own T-shirt, designed by yours truly.. here the links to all the designs I have made:
EDIT: T-shirts are no longer for sale from shotdeadinthehead.com. Links removed to avoid confusion. Sometime in the future they will be for sale again from carloseriksson.com. Stay tuned!
Freddy Krueger
Chucky
Alien/Xenomorph
Ghostface
Hannibal
Jason Vorhees
Bruce (Shark(s) from JAWS films…)
Billy (Puppet from the SAW films)
Leatherface
Michael Myers
Pennywise
Pinhead
Predator