Another week has gone by and once again I feel as though I haven't accomplished very much. But then I start writing and shit just comes out. And then I publish that shit and call it a day.
In eager anticipation for the upcoming release of Batman: Arkham Origins — which will be next Friday — and having given up on modern gaming I thought I might put my newly acquired tablet to good use.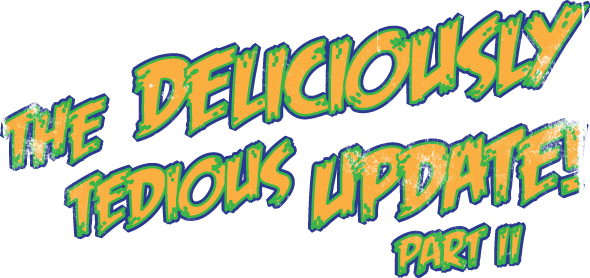 Said and done, I installed a Nintendo Entertainment System (NES) Emulator and "found" myself some ROMs. I'm honestly not sure about the legality of ROMs but I personally think that — for the sake of digital preservation and educating my son about the legacy of gaming — to hell with it, if Nintendo can't be bothered to release Super Mario in a format I can use then clearly they're not interested in my money.
But apparently — I wasn't really that surprised — I suck at Super Mario Bros., Super Mario Bros. 2 and well… every other version that came after. I suck so badly that I kept repeatedly dying at the hands of the first mushroom thing — Goomba — that came towards me.

So I asked around and after divulging that I had never played a single Pokémon game I was recommended to try Pokémon FireRed, the remake of Pokémon Red for the Game Boy Advance.
I've played long enough to catch my first Pokémon and gotten a Pokédex — not sure what it is yet — so I can be better than my — apparent — arch nemesis Oak's grandson who I've named "Pooface" in honour of him clearly being a giant bag of dicks. Now that I think about it, I should have named him "Dickbag".
Although I can't say that I'm super into the game yet I'm at least intrigued enough to continue to play it.
Of course this week wouldn't have been a week worth mentioning without another batch of cupcakes. As you might remember from last weeks — actually earlier this week — update, I promised to make Cinnamon Apple Cupcakes with Ice Cream Frosting and sprinkled Walnuts.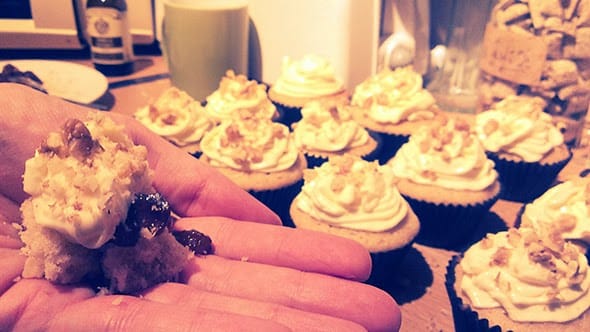 And by [deity] that is exactly what I did. So after baking the cupcakes, caramelising the apples and creating the ice cream frosting I combined everything into what you see in the picture. With the leftovers from scooping out the cupcakes themselves I figured I might as well have myself a "handcake" which consisted exactly what you might guess. And then I put it in my mouth and "OMG OMG OMG THIS IS AMAZING!". I took them in to work and it seems that the verdict is pretty much unanimous with my initial findings: These things are awesome. Last week's cupcakes can suck this week's cupcake's cinnamon flavoured balls.
Next week: White Chocolate Cupcakes with Raspberry Sorbet Frosting and sprinkled Macadamia Nuts.
But what summarises this week more than anything else is that we have joined the 20st century by finally getting a washing machine. Yeah, incredible times are upon us. We can do laundry at our own convenience, in the comfort of our own home. No longer will we — the royal We — have to wash laundry in the bathtub.
And that's it for this week's Deliciously Tedious Update, Part II.