Unlike last year, where I carved 3 pumpkins on my own—which kind of sucked—I was joined this year by Rebecka, Lucien and a few friends who all carved a pumpkin each.
Sadly, I was busy trying out a new pizza dough when most of the carving occurred and don't have any progress pictures so you'll have to make do with just the final Greeting card instead.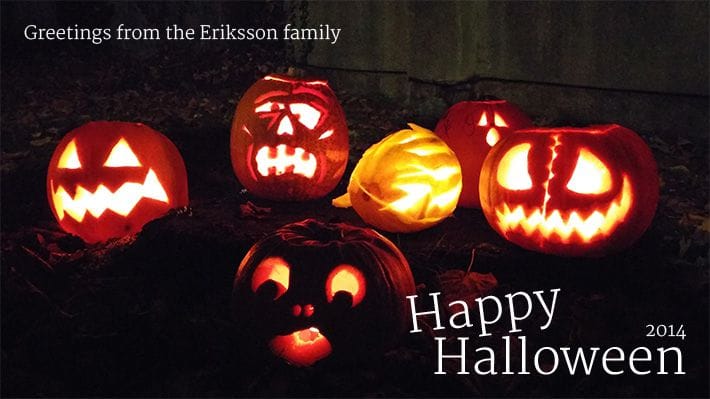 In case you're wondering, mine is the one with the zombie face.
So Happy All Hallows' Eve to all, and to all… a good night?