Back in 2017 I retired the Eriksson season's greetings.
At the time, I didn't want to continue with them.
This year, as Katy suggested the great idea of using Jude's foot to make a Christmas tree, a spark was reignited and the want to make a card returned.
Katy and I ended up making very different cards from this same idea, sending them to our families—hopefully in time for Christmas.
And from that, I remembered that I once used to publish an annual card here. I'm now resurrecting that tradition.
Except, now it's the Eriksson-Blows Christmas card.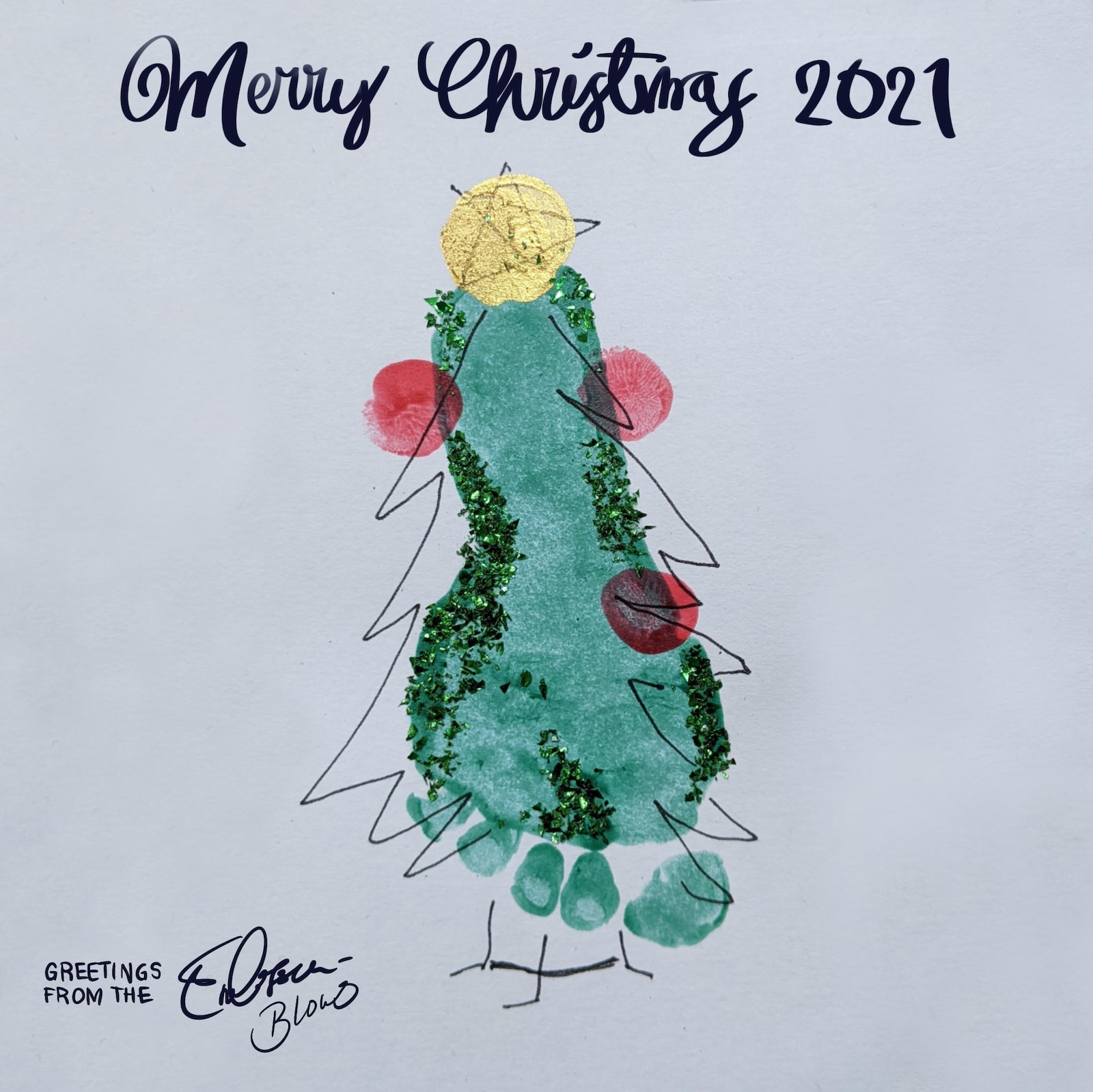 Katy, Jude, Lucien and I wish you a kind and very Merry Christmas.